Awards
UNESCO's Global Initiative
Ms Mamta Sharma Chamoli and Ms Seema Chauhan were awarded a Certificate of Appreciation for completing 20-hour training webinars on implementing the 'Action of Equality Programme' which included sessions on human rights, gender, masculinities, violence, and healthy relationships. These webinars were conducted by Equal Community Foundation during the academic year 2020-21, as a part of UNESCO's Global Initiative on 'Engaging Men and Boys for Gender Equality'.
Times School Survey 2020
"We are what we repeatedly do. Excellence, then, is not an act, but a habit." - Aristotle
At Apeejay - to excel is a habit which fosters from a positive attitude.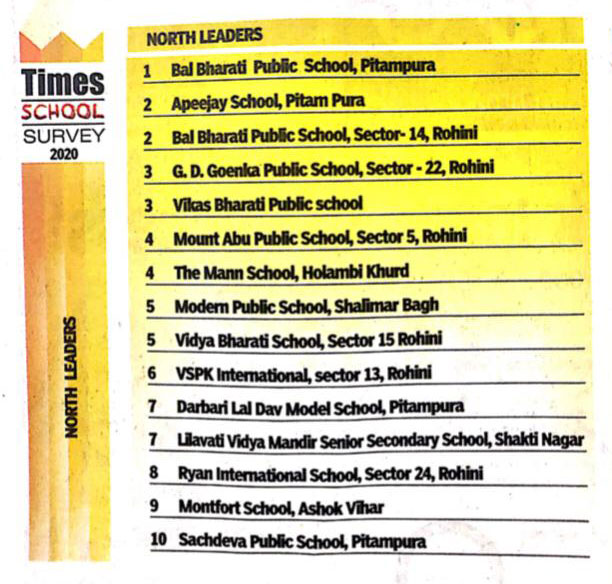 Tinker from Home
Ms Sarika Minocha attended month long online sessions conducted by Atal Innovation Mission under the programme 'Tinker from Home' (2020). The prototype created by her was 'Keeping a Safe Distance' and she won the third prize.