Skill Development Cell
At ASM special emphasis is laid on overall personality development of the students. For this purpose, Skill Development Cell, trains students in Communication Skills, Presentation Skills, Business Writing and Conversations, Conflict Management, Negotiation Skills, Selling Skills, Motivation, Business Etiquettes, Facing Interviews and Group Discussions, Telephone and Email Etiquettes, etc. Special stress is placed on enhancing team building skills of students through various group activities.
Cultural Activities
Cultural activities are an integral part of all-round development of the student. Students and faculty together organize and enjoy various festival and cultural events at ASM. The annual inter-college Management and Cultural festival 'Synergy' provides students a platform to express themselves, interact with other young minds and exchange ideas through a series of thought provoking and stimulating activities. Various activities and events such as Creative Writing, Bulls and Bears, Street Play, Ad Mad Show, Dumb Charades, etc. are organized as part of the cultural festival. Students from various institutes in and around Delhi participate to showcase their talents and skills.
Inter-college Activities
Our students have been participating in various activities, competitions and events held by other management institutes. This provides our students a platform to understand and appreciate different perspectives and methodologies from different business schools. Our students have done us proud by winning awards in competitions such as quizzes, case study presentation, debates and other cultural activities.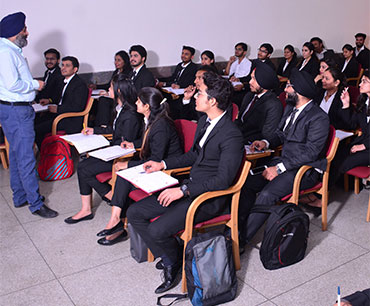 Zero Tolerance To Ragging
As per the Supreme Court judgments, ragging is a heinous crime, hence its practice in any form is strictly prohibited in the institute premises. Any student found guilty of participating / encouraging ragging within the premises would face the severest disciplinary action. The Director may, at his discretion, expel such students from the institute.
Clubs And Committees
Students clubs and committees are formed to provide them an opportunity to manage roles and responsibilities. These clubs are a critical component of the learning environment at ASM. Students play a major role in various social and cultural activities and are even part of placement process. Students are encouraged to participate in one or more of the following clubs.
Marketing Club
The Marketing Club is responsible for arranging live projects for students and organizing student activities, besides organizing industry student-interaction sessions. The club organizes various events and activities such as Brand Quiz, Ad Mad Show- the advertising competition, etc.
HR Club
The HR Club aims at keeping students abreast with latest developments in the HR world. Students also get enrolled as members of national HRD Network, an association of committed professionals for promoting HRD movement in the country. Besides inviting regular HR professionals from the industry, the club helps students undertake live projects with HR industry mentors.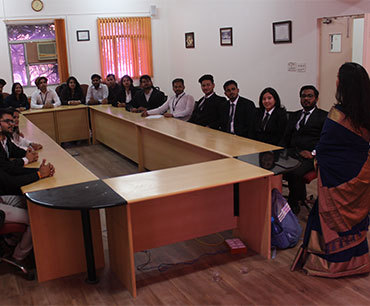 Finance Club
The Finance Club provides glimpses of the exciting financial world, beyond textbooks. For this, the club organizes regular sessions on diverse contemporary topics such as latest mergers, amalgamations and takeovers, movements in stock markets, policy analysis, etc., besides organizing regular industry interaction sessions for the students.
Entrepreneurship Development Cell
The students at ASM are encouraged to take up Entrepreneurship as a career option. They are encouraged to take up entrepreneurial projects and work towards its implementation. The institute has ventured in the field of entrepreneurship development and initiated Centre for Entrepreneurship and Management Development (CEMD). The institute has a tie-up with National Entrepreneurship Network (NEN) and aims to develop entrepreneurs by coordinating entrepreneurship programmes in the campus.