Learning Environment
Pedagogy at ASM is designed with the objective of widening the horizon, streamlining intellect and mentoring the students to become rational decision makers.
The program are offered in six academic trimesters including compulsory summer training after completion of first year. The first year of the program contain essential elements of the core functional areas of business management. The second year introduces the participants to courses from specialized areas. The academic content has been developed keeping in mind current industry requirements. The courses and credits are continuously restructured to make them contemporary to the changing scenario in management education.
Special attention is given to developing communication skills as well as strengthening cognitive skills covering a wide section of operations. These are done through special skill development workshops on attitudes, language, culture, and inter-personal relationships. Theatre techniques, especially role-plays, are regularly used to create real-time corporate situations and students are trained to take effective managerial decisions.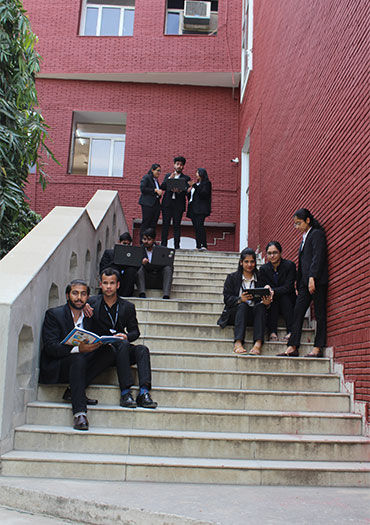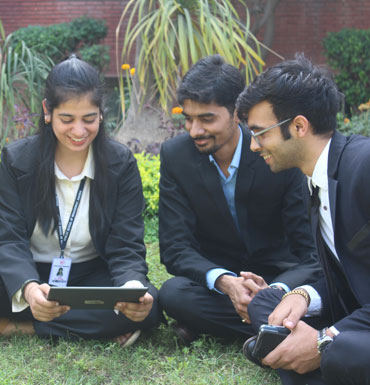 Pedagogy
ASM has an integrative pedagogy which is in line with its mission of creating globally competent, socially sensitive and ethically sound business leaders. The classroom lectures are supplemented by learning interventions such as projects, group assignments, case discussions, role plays, management games, simulations, industry visit, port visit, summer internship, etc. Teaching learning process at ASM is student-centric. Both teachers and students have access to international cases as well as research papers from Proquest, Emerald, Ebooks central database. The students are constantly exposed to civic engagement projects, community outreach programs and academic club activities so as to enable them to blend theory and practice.
Classroom Sessions
At ASM each day is a learning experience. The classroom sessions are interactive. Students grasp fundamental concepts and techniques through lectures and presentations thereby developing the base for cases, role-plays, projects, and discussions on contemporary issues. Such discussions form an integral part of the learning process, which help the participants to develop assertiveness and sensitivity to others' viewpoints.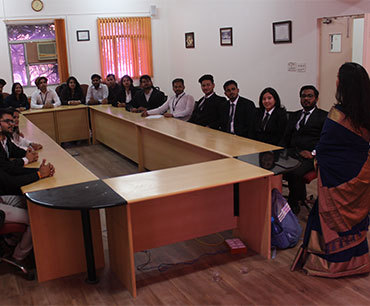 Mentoring and Professional Development
ASM has a comprehensive mentoring and student development system that seeks to develop soft and professional skills that paves way for the overall personality development of students and their placement readiness. The faculty mentors are assigned to a group of 7-8 students. The students interact with the faculty formally once a week to discuss their career aspirations, choice of specialisations subjects/ courses, and are trained on various areas like group discussion, SWOT analysis, personal interview etc.
Online Learning System
ASM strongly believes that incorporation of technology increases the efficiency of the teaching-learning process. The institute has its own online learning system, i.e. Moodle. The students are required to register for access to the class notes, hand-outs, attendance, etc. Part of student assessment is also done online.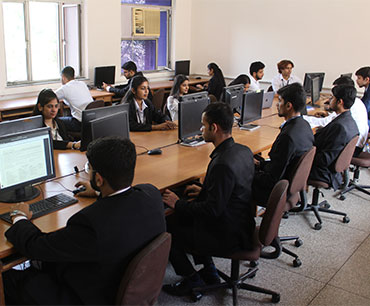 Student Assessment
The academic progress of students is reviewed regularly to ensure the accomplishment of program learning objectives. In case the performance of any student is not found satisfactory, the management and faculty of ASM provides necessary counselling and guidance to the student.
Adhering to its culture of Continuous Assessment, the students are evaluated not only during the middle and end of a trimester but also during the entire session. Methods like case discussions, projects, class presentations, quizzes, assignments, simulation, online tests, etc. are used to evaluate a student. However, the purpose of using the mode of assessment may vary depending upon the learning outcomes that are being assessed. For instance: presentation skills of a student may be assessed by the content and delivery of a power point presentation; decision making skills may be assessed during case discussions, projects, etc.