Course Objective: This course allows students to gain an understanding of the strategic management of Public Relations and Event Management by examining the professions' history and current trends. Students will be immersed in critical thinking, analysis, and writing opportunities to further their understanding of major concepts and theories related to Public Relations and Event Management trends and initiatives. Students will learn strategic and creative communication strategies to solve organisational problems or capitalise on business opportunities with key audiences in this highly interactive programme.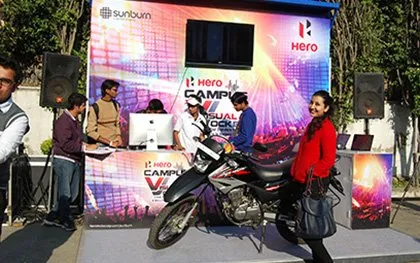 Eligibility: Bachelor's degree or equivalent from a recognized university. Those appearing in their final year are also eligible to apply.
Individuals with writing prowess, imaginative flair, strong communication abilities, or an interest in event planning will be given preference.
Internship: 8 Weeks
Fees: Rs. 2,60,000/- (Payable in 2 installments)
Rs. 5000/- Caution Money (Refundable after the Completion of the Course)
Special Lectures & Workshops
Rajkumar Jha
Consultant Strategic Communication Planner, Ogilvy and Mather
Atulit Saxena
President, Brands - Future brands
Lavang A Khare
Senior Vice President, Adfactor PR
Raman Raheja
Sports Fan, Sports Evangelist, MD - Sports Flashes
Amit Handa
Former Vice President, Ogilvy One
Sujata Soni Bali
Founder Director Miran Production
Nikhil Dey
Vice Chair, Weber Shandwick PR
Mohit Joshi
Managing Director, Havas Media Group India
Tuhina Pandey
Head, Global Corporate Communication & Public Affairs, Tech Mahindra
Natasha Kukreja
Wedding Planner
Sudha Singh
Executive President, Oglvy PR
Dilip Yadav
Vice President, Weber Shandwick
Shashank Gupta
Director, Brandwidth Events
Kulpreet Kaur
CEO, Impact PR
Chetan Vohra
Founder & MD, Line Communication
| | | |
| --- | --- | --- |
| Public Information Officers | Lifestyle Event Planner | Crisis Comm Specialists |
| Public Relations Executives | Corp. Comm. Executives | Wedding Planners |
| Celebrity Management | Public Affairs Executives | Digital Media Executives |
| Corporate Event Planners | Campaign Managers | Fashion Event Coordinator |
Event and PR Firms where our students are placed:
Option of Direct Entry in MA 2nd Year from UGC Recognised Apeejay Stya University, Gurugram
After successfully completing the above Post Graduate Diploma, students are fully qualified to join the industry and start their career. However, those of you who want to opt for higher studies, are eligible for direct admission in 2nd year of MA in Journalism & Mass Communication in UGC recognised Apeejay Stya University, Gurugram – India's first liberal arts and Meta University.
Click Here to see Detailed Course Structure